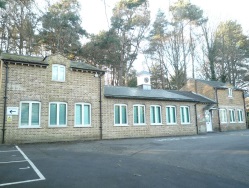 Contact Us
Manager:
Telephone:
Address:



Email:
Crown Daisy Nursery operates from a well converted Victorian coach house hidden at the back of the grounds of the impressive and imposing Anglesey House. Both the House and the Lodge were built as part of the first generation of the creation of Aldershot, and have played host to a long list of "who's who" in the British army. It is reputed that Queen Victoria visited the Commander of the Cavalry to play a game of croquet on the lawn prior to his departure for the Crimean war.
At Crown Daisy Nursery we can't offer you any more royal visits – unless Kate and Wills are looking for a premium nursery for their expanding brood - but we can offer you and most importantly, your child, a privileged and bespoke nursery experience that focuses on caring, nurturing and a journey of education.
We are located on the A325, a short distance from Farnham, Aldershot, Farnborough, Fleet, and all the little villages in between. We have a secure adjacent garden area solely for our use and access to our surrounding woodland to explore. Our two storey Lodge is thoughtfully divided into our three cocooned suites of age groups, creatively set up by our professional and highly experienced team. As with all our nurseries we have furnished neutrally using our relationships with locally responsible suppliers to ensure consistent quality and capturing the unique blend of state of the art design, with a traditional aesthetic and feel. Our Nursery Manager Amber looks forward to meeting you and your child and welcoming you to her setting.