About Us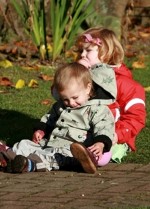 Opening Times and Fees
Our Nurseries are open 51 weeks a year Monday to Friday 7.30am till 6.30pm accepting children between 3 months and 5 years old. We offer morning and afternoon sessions, full day sessions, all week discount and the option for an early drop off to join us for our breakfast club.
We have tried to keep the fee structure as simple as possible so you can see clearly what you are paying for. Fees include organic home cooked meals, all the fantastic activities we offer on site, and the knowledge that your child is in premium care with unique surroundings.
Menus
At Daisy Nursery we know how important it is your child receives healthy, nutritious meals throughout the day. Our on-site cooks are professionally trained in catering and design our menus using local suppliers of organic food ensuring your child receives the best quality possible. Below is an example of a weekly menu, we can also cater for any special diets your child may require.
Policies and Procedures
We are very proud of our policies and procedures and are pleased they are challenging the industries accepted standards. To see what makes our terms and conditions so different and better for you please click on the link below.
Our Team
Our team is made up of industry experts who have dedicated their careers to improving the outcomes of young children. Whether your child joins us as a baby, toddler or pre-schooler, our team will work with them and you to plot their journey along the normal Early Years framework embedding old skills and creating opportunities to explore and learn new ones, whilst also considering different ways of learning and how to engage and extend your child's natural curiosity.
Our senior team comprises of our Quality and Training Manager, Claudia Padfield and our Operations Manager, Clare Canning. Both ladies have worked in the childcare industry for over three decades and are qualified Early Years Professionals, their extensive knowledge and wealth of experience supports and coaches our team members each and every day.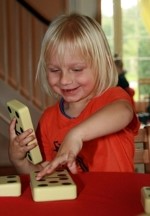 Claudia oversees the quality and implementation of consistently high standards across our nurseries and she also works as our in-house mentor assisting all the team members who are currently studying for further qualifications. Claudia's previous role before joining Daisy Nursery was as an Early Year's Ofsted inspector and she worked in Hampshire, Berkshire and Surrey inspecting childminders, nannies, day nurseries and pre-schools. Claudia has cherry picked the best of the best out there and built it into her approach at our company. Claudia knows outstanding practice and ensures all our team do too – from our Managers to our kitchen team - we all have a part to play developing and inspiring the young children in our care and Claudia is relentless in making sure we do it with distinction.
Clare oversees the operational side of the nurseries using her highly regarded organisational and people skills ensuring our company HR practices are exemplary and that our policies and procedures are upheld and adhered to. Clare has taken over the financial side of the company, processing parent invoices and updating the e-statements, she also oversees our payroll and company admin ensuring our Managers spend their time doing what they do best – being on hand for our families and team members at their nursery.
Both Claudia and Clare keep themselves up to date with industry research and new theories in their respective areas, and are very active in our local communities, working closely with other industry practitioners, schools and council funded bodies. In fact, as both ladies are also experienced and passionate practitioners at heart you will often see them sharing a story in Pre-school, digging in the dirt with the Toddlers or enjoying a cuddle in Babies when they really should be marking an essay or chasing a late paying voucher company, but we wouldn't have it any other way!