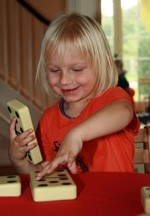 Opening Times and Fees
Our Nurseries are open 51 weeks a year Monday to Friday 7.30am till 6.30pm accepting children between 3 months and 5 years old. We offer morning and afternoon sessions, full day sessions, all week discount and the option for an early drop off to join us for our breakfast club. We have tried to keep the fee structure as simple as possible so you can see clearly what you are paying for. Fees include home cooked meals, all the fantastic activities we offer on site, and the knowledge that your child is in premium care with unique surroundings and outstanding education.
Click here for our 2021/22 fees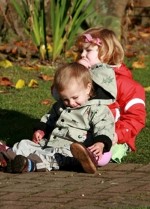 Menus
At Daisy Nursery we know how important it is your child receives healthy, nutritious meals throughout the day. Our on-site cooks are professionally trained and design our traditional menus using seasonsal, fresh ingrediants ensuring your child receives the best quality possible. Below is an example of a weekly menu, we can also cater for any special diets your child may require. We work closely with parents at every step of the weaning process, and all our children are equipped with age and stage appropriate crockery, cutlery, chairs and highchairs. Meals are an important part of our day and children enjoy eating together and socialising at their dinner table. We encourage manners and promote independence, using serving dishes and jugs to foster conversation and the freedom of choice. We slip into maths when discussing sharing, "how many pieces are in that sponge and how many are left if we give one to you and a friend?" Our older children help with the clear up, learning to tidy their eating area and tuck in chairs. Click here for a sample menu
Policies and Procedures
We are very proud of our policies and procedures and are pleased they are challenging the industry's accepted standards. If you have any questions or queries about our policies, please don't hesitate to ask us.
Our Team
Our team is made up of industry experts who have dedicated their careers to improving the outcomes of young children. Whether your child joins us as a baby, toddler or pre-schooler, our team will work with them and you to plot their journey along the normal Early Years framework embedding old skills and creating opportunities to explore and learn new ones, whilst also considering different ways of learning and how to engage and extend your child's natural curiosity.
We are also proud to employ a range of talented and qualified people working in our kitchens, our admin office and maintaining our facilities, to keep our nursery buildings and paperwork in top shape and our children full of delicious food. All our team members are employed using strict safer recruitment practises, and hold a clear and enhanced DBS.
Our senior leadership team comprises of our Quality and Training Manager, Claudia Padfield and our Operations Manager, Clare Canning. Both ladies have worked in our industry for years and are qualified Early Years Professionals; their extensive knowledge and wealth of experience supports and coaches our team members each and every day. For more information about their backgrounds and specific roles at Daisy Nursery please click on the adjacent daisy. The most important thing to know is, because both ladies are experienced and passionate practitioners at heart, you will often see them sharing a story in Pre-school, digging in the dirt with the Toddlers or enjoying a cuddle in Babies when they really should be marking an essay or chasing a late paying voucher company… but we wouldn't have it any other way!